Just short review to share what i thought `bout this awesome eyeshadow.Two weeks ago, i ordered some of amuse single eyeshadow and i completely satisfied... yaaaay....This is my first amuse product, and i really-really loveeeeeee this stuff.
L-R: deep cocoa, turquoise,silver


i bought only for $0.99 at cherry culture website (its mean less than idr 10k each, but i have to pay extra cost for shipping and tax). altought the packaging are bad (looks so cheapy), but the quality are the best!seriously! i have to say, the pigmentation of quite same like urban decay eyeshadows. I bought 3 from 12 shade they have (most of them are currently out of stock). i bought deep cococa, turquoise, and silver.
deep cocoa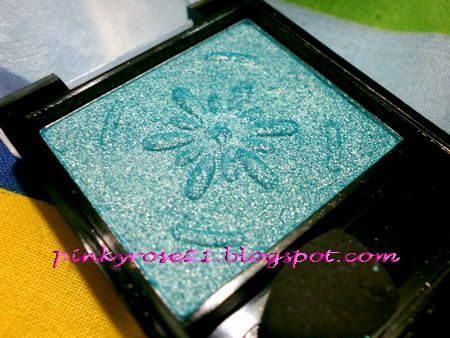 turquoise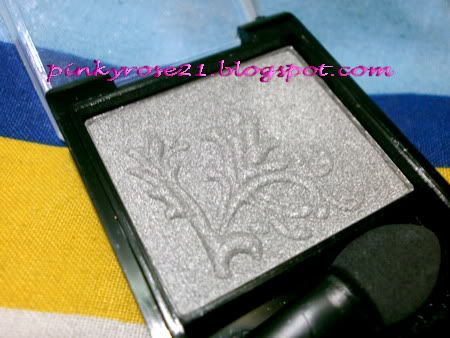 silver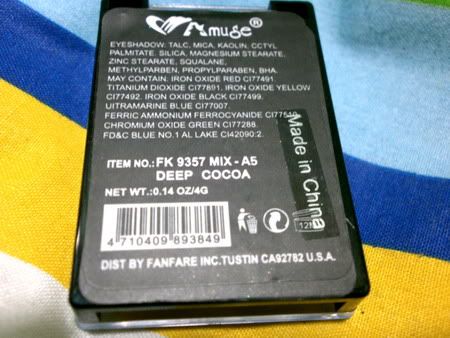 what i like?
-quite creamy texture,most feels a little wet when you swatch and apply
-i give A++++ point for the pigmentation, its amazing! i mean for $0.99 price?? the pigmentation are awesome! look at the picture,
what i dont like?
- the packaging...
- aren't very easy to blend
- poor staying power, with Urban Decay Primer Potion as a primer... it will last all day.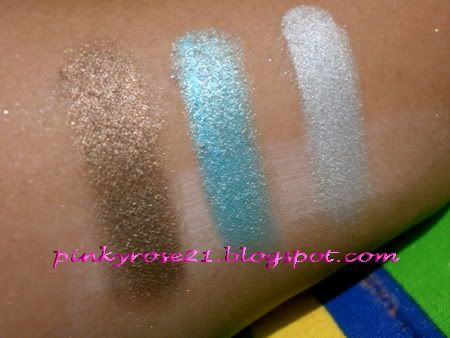 swatches (with and without primer)
amuse deep cocoa-urban decay `lost` (its pretty close dupe)
left: amuse `deep cocoa`, right: urban decay `lost` (see, the pigmentation are awesome.. and quite same like UD eyeshadow)


swatch (without primer underneath): UD lost (right) slightly darker than deep cocoa
repurchase?
- yes..yes... if the other shades are back in stock, i really want to grab it all... hahaha.
where to buy? here:
cherry culture-amuse single eyeshadow...