Hi Friends, i have ever made a review about Maybelline lip smooth color & care lip balm in `cherry` in this
post
. Today i`m gonna make a short review and swatches.. between the cherry and strawberry shades.
I`ve got the new shades in strawberry from Hypermart`s beauty sale a few days ago... i only paid for IDR 14k / $1.3.. i love the strawberry shade too... it still has the same quality like the cherry shade...this is my new strawberry one..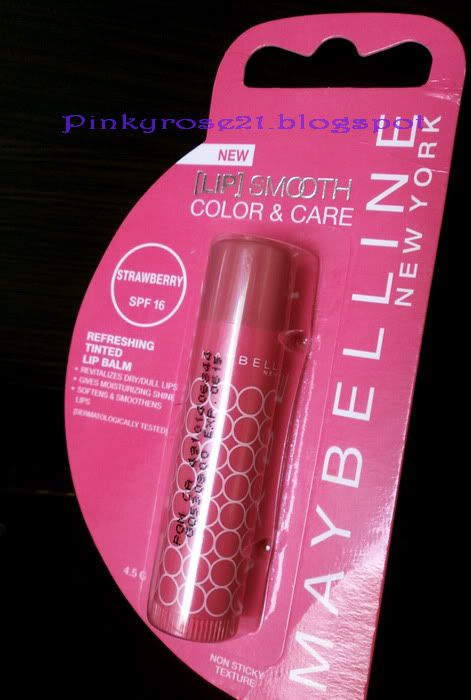 Swatches:Top: Cherry,bottom: Strawberry


My bare lips


Strawberry
Cherry
i love both of those lip balms, but the strawberry one has a prettier color on my lips..
pros:
- Cheap
- contain of SPF16
- the light texture, not feel sticky or waxy
- build able color
- softens & smoothen lips
- nice smells
cons:
- so so staying power...
thanks for reading...
have a nice day..
xoxoxo