Whoaaaa, just realized it's October now.... i hope you are always happy and have a wonderful month...hehe.
today i`m gonna make a post about my September 2012 favorite... it's about what the most worn items at September 2012..
So these are the items :

1. Nature Republic Soothing & Moisture 92% Aloe Vera Gel
This is a multi purpose aloe vera gel.. you can use it as a face mask, after shave cream, moisturizing your body, relaxing your swollen eyes or even you can mix it with your foundation or nail polish to give moisturizer effect. But i love to use this gel as a leave in hair treatment. it's softened my hair and made my hair less frizzy ( i have super dry and frizzy hair now...*nangis*)... and i use this gel as a face mask too.. i like the cooling sensation on it.. the texture very light, not sticky and the smell is very aloe vera..haha...


2. Benefit Thrrrob
I like Benefit box powders, but i`m not use benefit powders for daily basis since the prices are quite expensive.. but at this month, almost everyday i apply benefit thrrrob on my cheek... i`m using it as a highlighter over my NYX peach blush...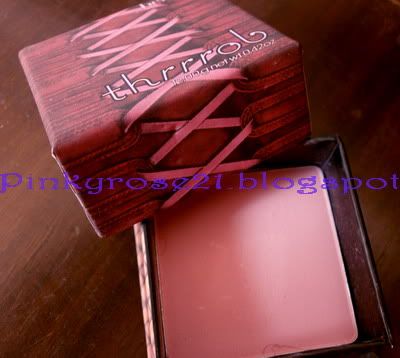 3. Revlon matte lipstick `mauve it over`
This is a new thread on female daily forum.. the thread tittle is
`NUDE-Natural lip Colors
. When i read this thread, lot of FD members rave about this lipstick.. and yes! this lipstick has pretty nude color.. it's perfect for you if you have a medium-dark skin tone.. it looks pretty on me too...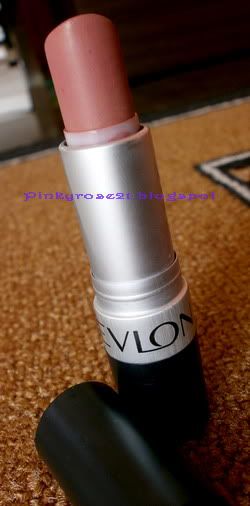 4. PIXY bold to the last gel eyeliner
You can read my review about this product
here (click)
.. i use this eyeliner almost on every single day in this month.. look, its almost hit pan.. hehe...i`m using it a lot.., i`m not intend to buy another gel liner since i have this eyeliner.. i have try bobbi brown eyeliner before, but sorry to say this cheap eyeliner are better ( this one is cheaper and almost have the same quality...)
5. Maybelline Clear smooth all in one shine free cake powder
I like to use this powder over my BB cream to give an extra coverage.. it contains SPF 25. This powder is smooth and has good coverage..it has decent oil control too..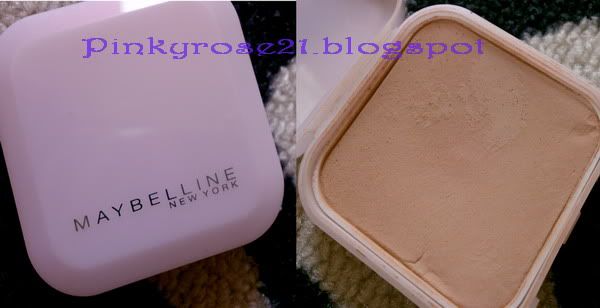 6. Belle Madame kawaii hair Curler
my hair is super frizzy and dry now..huks...because i like to heating my hair for styling purpose very often... now i try to make my hair condition better.. so i prefer to keep my hair away from heat as far as i can... this product is good.. i bought this sponge curler at sasa.com less than $3.. it's very easy to use... i just rolled my hair with this sponge curler before going to sleep... The balls are super soft, so i can go to sleep with them comfortably .. no pain at all... When i wake up on the morning, i just take off the curler sponge and then squeezed my hair with styling mousse... viollaa.. i have natural curl on my hair without heated....
So i think that's my September 2012 favorite... just let me know if you want to read the complete reviews about the products i mentioned above...
have a nice day, hope you`ll enjoy this month
thanks for reading
xoxo