Happy New Year Friends..,
do i late for new year greetings? deeply sorry since i have lot of family activities to celebrate new year.
how's your party? hope everything goes fine.
happy belated new year my friends, hope this year will bring us the prosperity. so, let's get started this year with a new spirit.
I really want to made my first 2013 post by last week but i only can posted on draft by yesterday and this is my first beauty related post on 2013 is about my 2012 beauty favorites. The best makeup product on me in 2012.
Here is the product list, hope you enjoy it :

1. Setting Powder :

The winner is MAC blot powder. this is my all time HG setting powder i think. there is no product better out there can be compared with this powder as a blot powder, setting powder, or an oil control powder. this powder just work amazing on me.
the down side is the expensive price but for the result, it's totally worth it! anyway, this powder doesn't have any coverage. i'ts more like a transparant powder, so you can not use it alone without any foundation or twc underneath.

2. liquid Foundation :

Revlon Colorstay liquid foundation. This foundation is still the best and be my favorite for this year. in the same price range, no other product better than this foundation works on me. the coverage is the best, it can covering my imperfection face only with tiny amount. the color is match on my skin tone, easy to blend, good oil control, and the staying power is awesome.

3. Lip product :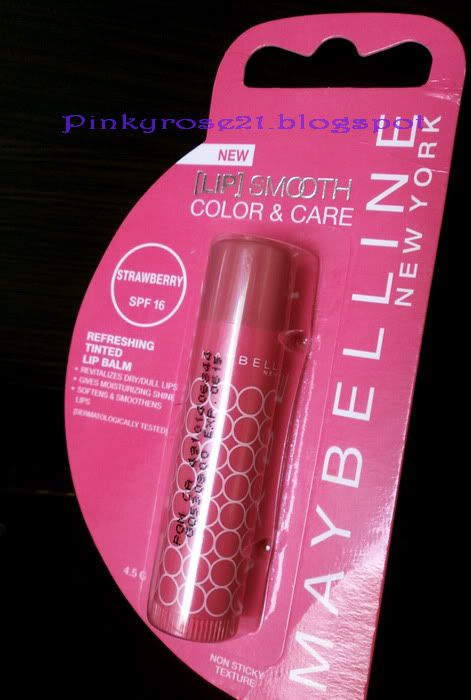 I don't have the most favourite lipstick or lipgloss i use through this year. I love Maybelline Moisture extreme lipstick in 'natural Nude' but it's discontinued now. I'm still searching for the color & texture that exactly match with that maybelline but i'm not found yet..hiks.
so, when i'm thinking what kind of lip product that i always used almost every single day, the answer is : Maybeline smooth & shine color lip balm in 'strawberry'. This lipbalm is very mousturizing my lips, prep my lips well before applying a lipstick and the pink color is very good as a base color before i applying pale nude lipstick.

4. Blush :
it's very difficult to choose dear. i love every single blush that i have or tried. Fine! if i have to choose, i will choose a powder blush from NYX in 'peach' because this blush is never fail on me. it's always matched with any type of makeup that i apply. this blush flattering my face. i'm using it a lot. it's like my mood booster if my face look tired or dull. the color is soft pink with a hint of peach, matte and the staying power is good.

5. Eyeliner :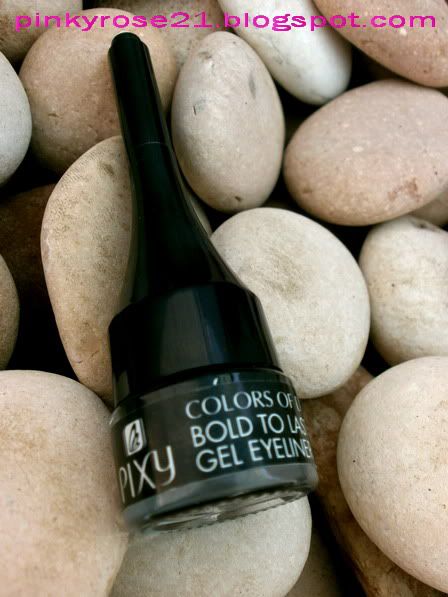 Absolutely i will give my award in this category to PIXY bold to the last gel liner. it's super black, awesome staying power, waterproof and the price is very cheap. so i really adore this gel liner. i'ts just waste my money to buy an high-end product if i can get a better quality in a much cheaper price. the down side about this gel liner is the texture that dry quick but i love this gel eyeliner to die for haha

6. Powder foundation :

Inez precious cake powder. this is the only powder foundation that i repurchased a lot on this year, maybe for 4-5 times. i always finished using it and always wanting the new one. What i loved about this stuff? the coverage of this product is the best. My go to powder when i'm in hurry, and the result is quite same with using foundation. The texture is very smooth and buttery. Some of my friends doesn't like this powder because it's tend to oxidize very fast and the oil control is bad altought they adore the coverage. but for me it's not a big problem since i have my 'magic' setting spray and blot powder.
7. Setting spray :

Skindinavia no more shine. I love this product from the first time i tried it. My face is extremely oily, i've been trying so hard to made my makep stays much longer on face before, with lot of oil free products, lot of expensive foundation or powder. It's just wasting my time and money until i heard and tried about this product. It's amazing work, keep my face less oily much longer, avoid an cheap foundation to oxidize on my face and made my make up stays very well for a few hours. This product has same result with Urban Decay De Slick actually but i choose this skindinavia for my favourite, considering this product is available in giant size bottle with a more cheap price.

8. Eyeshadow Palette :
Hmm.. this category made me think so hard LOL, i have 3 nominates from this category : Urban Decay naked palette, Wet n Wild coloricon comfort zone or a sleek palette au natural palette. These 3 palettes are wonderfull and work great on me, but the naked palette is very expensive and no surprise if everyone adore it and the Wet n wild coloricon colors come in all shimmery colors, so i cannot use it on my daily basis, finally i choose my sleek palette in 'au naturel' for the winner 2012 favorite.. yaaay..

Sleek au naturel comes in mixed matte and shimmer finish. the color pigmentation is great especially for the black color. the staying power is awesome, altought without eye pimer as a base. The colors is suit for daily use, and the palette size is very handy & sleek (like the name.. hihi)

9. Mascara :
for this category, i have to choose 2 items. for the natural result the winner is : black radiance lash lengthening mascara, you can read my complete review
here
. and for dramatic result, my favourite is Maybelline volume express hyper curl waterproof mascara. it's made my lash more full, curl and thick. love it.
So, that's my best makeup on 2012 guys...
thx for reading and have a nice day..
see ya on my next post..